Membrane Filters (ReliaDisc™)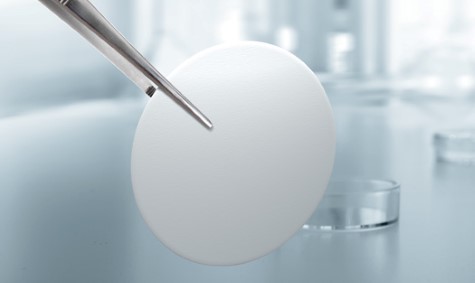 Ahlstrom-Munksjö ReliaDisc™ Membrane Filters feature the most popular membrane materials for diverse applications, including:
Particle retention and collection
Sterile filtration of solutions
Microbiological applications for cell growth and colony counting
Particulate analysis
Air monitoring applications
Microbiological analysis of potable and waste waters
ReliaDisc™ sterile gridded microbiology membranes
Our gridded sterile membranes are packed individually specifically designed to save time when performing colony counting and microbiological quality control.
ReliaDisc™ non-sterile membrane filters
We supply a wide range of plain white non-sterile microfiltration membranes suitable for the collection or removal of particles and microorganisms from various organic solvents and aqueous solutions.
Our syringe filters are offered in a wide variety of membranes, pore sizes, diameters and connections.
High lot-to-lot reliability and reproducibility for consistent filtration quality
Ultra-pure production facility in Germany according to the highest quality standards